Crude Oil Prices Fall Amid Heightened Inflation Concerns.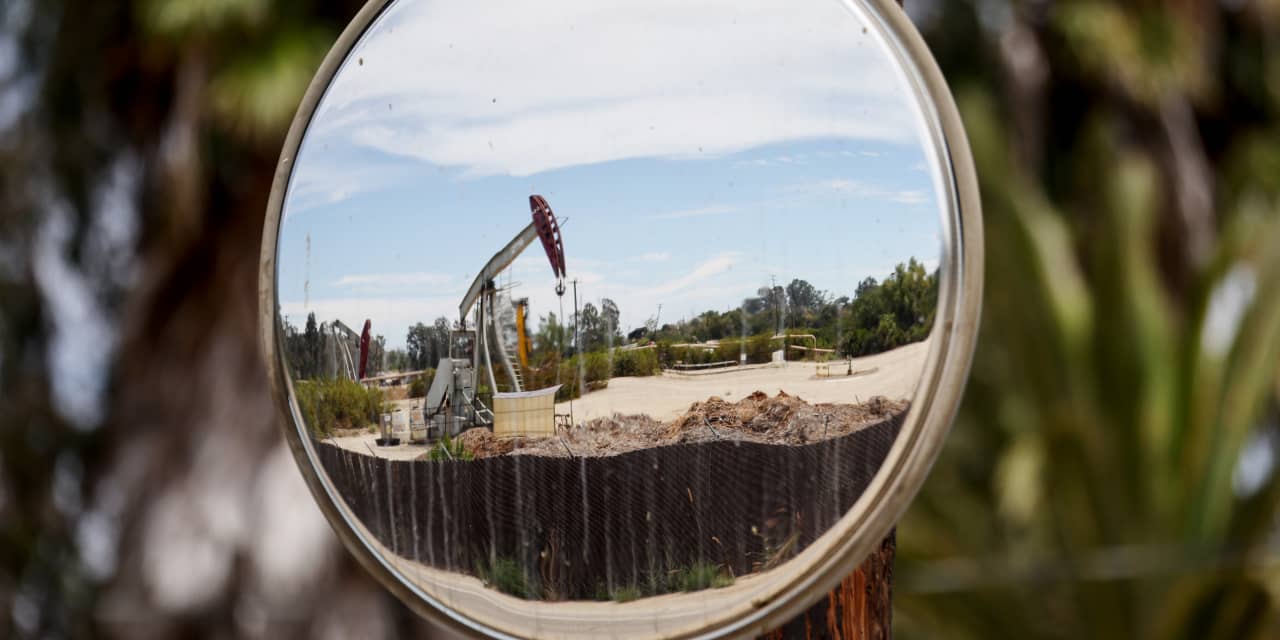 Quick Summary
Oil futures ended lower on Friday for the fourth straight session, causing U.S. benchmark crude prices to drop more than 4% for the week. This was primarily due to comments by Federal Reserve and European Central Bank officials, which reignited fears of aggressive rate hikes in response to persistent inflation concerns. The possibility of higher rates has caused the U.S. Dollar index to rise by 0.3% and potentially stifle investments in oil as currency exchange becomes less favorable. Markets are uncertain how the various central banks will handle these pressures. However, further volatility is likely imminent in the oil markets as investors remain on edge amidst a potential global economic slowdown.
Full Story – Oil prices log a weekly loss as interest rate-hike fears mount
Oil futures ended lower Friday for a fourth straight session, with U.S. benchmark crude prices down more than 4% for the week, as a round of tough talk on inflation from central bankers stoked renewed concerns about an economic slowdown.
Oil was under pressure along with equity markets after remarks by a pair of U.S. Federal Reserve officials on Thursday raised the possibility of the central bank resuming supersize rate hikes in response to sticky inflation readings.
Oil prices "caught between a rock and a hard place or, to put it another way, the Fed and a hard landing," said Stephen Innes, managing partner at SPI Asset Management, in a market update.
Cleveland Fed President Loretta Mester and St. Louis Fed President James Bullard, in separate appearances, said they each saw a case for a 50 basis-point, or half a percentage point, rate increase at the Fed's Jan. 31-Feb. 1 meeting when policymakers delivered a 25 basis point rise.
European Central Bank Executive Board member Isabel Schnabel also warned that markets may be underestimating inflation, and the risk that the ECB "may have to act more forcefully" against it.
The possibility of more aggressive rate hikes by the Fed has helped to strengthen the dollar, with the ICE U.S. Dollar index