ECB Permits Middle-Aged Man to Compete in Cricket Match with 12-Year-Old Girls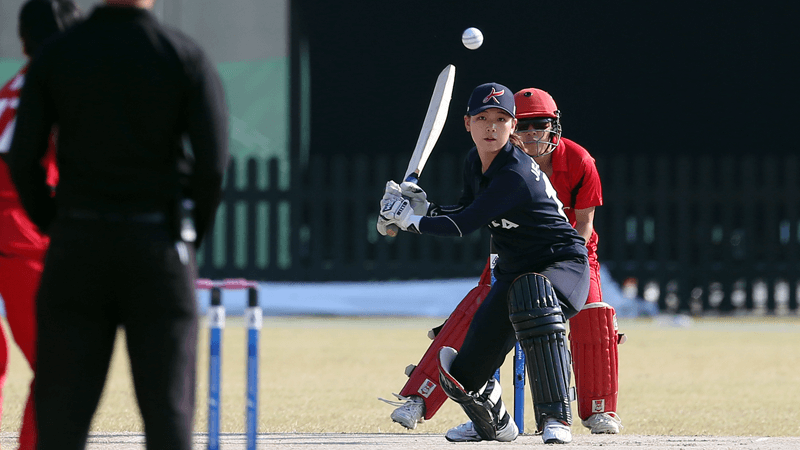 Outrage After Man Allowed to Compete in Club Cricket Matches Against Girls
Parents and coaches are outraged after a middle-aged man, who claims to be a woman, was allowed to compete in club cricket matches against girls as young as twelve. The England and Wales Cricket Board (ECB) is currently reviewing its policy, which requires men to be "accepted in the gender in which they present" and allowed to "compete in any female-only competition, league or match." But the Equality and Human Rights Commission (EHRC) has made it clear that it is lawful for a sporting body "to restrict participation by sex, gender reassignment or age" in the interest of "fair competition or the safety of competitors."
Daily Telegraph Reports Injuries to Umpire and Opponent
The Daily Telegraph reported that the player in question had already caused injuries to an umpire and an opponent. Several parents have threatened to withdraw their daughters from the league. Six first-class counties are also demanding answers. One county said that it had been pressing for substantial changes to the policy for three years, only to be referred to literature from the controversial LGBT lobby group Stonewall.
Former Home Secretary Priti Patel Calls Policy "Shameful"
Former Home Secretary Priti Patel, a keen cricket fan, called the ECB's policy "shameful," saying: "The safety of women and girls should NEVER be compromised." Fair Play For Women's Fiona McAnena said the UK Sports Council's Equality Group state "clearly that fairness and safety for women and girls are compromised if trans-identifying males are in female teams."
UK Athletics Calls for Change in Legislation
Earlier this month, UK Athletics (UKA) issued a statement calling for "a change in legislation that will provide clarity for all and ensure the women's category can be lawfully reserved for female-at-birth competitors." Its chairman Ian Beattie said: "Athletics is an incredibly inclusive sport, and we want it to be a welcoming environment," but "at the same time, we also must ensure fairness in the women's category."
Sports Minister Michelle Donelan Calls Meeting
Sports Minister Michelle Donelan called senior executives from the national sports governing bodies for a meeting to discuss the issue. Sources close to the Minister said she believes athletes' "basic biology" needs to be considered to "preserve the key value of sporting competition – performing on a level playing field."
EHRC Clarifies Position on Equality Act 2010
Following the UKA's statement, the EHRC said its interpretation of the Equality Act 2010 is inaccurate and at odds with the EHRC's position that transgender athletes with a Gender Recognition Certificate can be lawfully excluded under the "sporting exemption." The sports clause permits discrimination based on gender reassignment in a "gender-affected activity." The Act defines a "gender-affected activity" as a sport where "physical strength, stamina or physique of average persons of one sex would put them at a disadvantage compared to average persons of the other sex." Section 195 (2) then additionally permits organizations to discriminate on the grounds of gender reassignment where necessary.
Related Facts
The ECB's current policy requires men to be accepted in the gender they present and allowed to compete in any female-only competition, league, or match.
The Equality and Human Rights Commission (EHRC) has made it clear that it is lawful for a sporting body "to restrict participation by sex, gender reassignment or age" in the interest of "fair competition or the safety of competitors."
UK Athletics (UKA) has issued a statement calling for "a change in legislation that will provide clarity for all and ensure the women's category can be lawfully reserved for female-at-birth competitors."
Sports Minister Michelle Donelan has called senior executives from the national sports governing bodies for a meeting to discuss the issue.
The EHRC has clarified its position on the Equality Act 2010, saying that transgender athletes with a Gender Recognition Certificate can be lawfully excluded under the "sporting exemption."
Key Takeaway
The current debate over whether or not a man who claims to be a woman should be allowed to compete in female-only competitions has sparked outrage among parents, coaches, and sports governing bodies. The England and Wales Cricket Board (ECB) is currently reviewing its policy, while UK Athletics (UKA) has called for a change in legislation. However, the Equality and Human Rights Commission (EHRC) has clarified its position on the Equality Act 2010, saying that transgender athletes with a Gender Recognition Certificate can be lawfully excluded under the "sporting exemption."
Conclusion
The issue of allowing men who claim to be women to compete in female-only competitions has sparked a heated debate in the sports world. While some argue that it is a matter of fairness and inclusion, others say it compromises female competitors' safety. The England and Wales Cricket Board (ECB) is currently reviewing its policy, while UK Athletics (UKA) has called for a change in legislation. However, the Equality and Human Rights Commission (EHRC) has clarified its position on the Equality Act 2010, saying that transgender athletes with a Gender Recognition Certificate can be lawfully excluded under the "sporting exemption."