EUR/USD: ECB's Monetary Policy in Focus as Investors Monitor Exchange Rate Volatility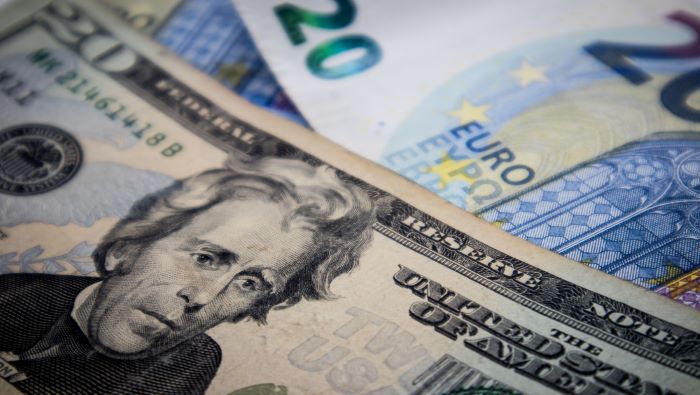 Quick Summary
EUR/USD Market Outlook: ECB's Dovish Message in Focus as Risks to Euro Emerge ECB member Fabio Panetta recently warned of a possible overtightening with inflation set to fall below 3% by the end of the year. His comments are at odds with a hawkish tone expressed by other members ahead of the January policy meeting. Additionally, EU services PMI data and German reports have indicated positive momentum in Europe. However, this is counterbalanced by potential disinflation in the euro area and inflation stickiness in the US. Moving forward, investors will be closely watching for sentiment data from ZEW and IFO and chart patterns for guidance on exchange rate volatility.
Full Story – EUR/USD Update: EURUSD at Decision Point as the ECB's Doves Weigh in
EUR/USD News and Analysis
Panetta warns of risks of overtightening and a preference for smaller rate hikes EUR/USD at key decision point as the pair approaches supportEconomic data skewed towards next week with ZEW and IFO sentiment dataThe analysis in this article makes use of chart patterns and key support and resistance levels. For more information visit our comprehensive education library.
Panetta Warns of Overtightening, Favors Smaller Rate Hikes
ECB Governing Council Member Fabio Panetta issued a cautious address, warning of possible overtightening at a time when he sees inflation falling below 3% by the end of the year.
Panetta, like Philip Lane who is scheduled to speak at 15:00, is a well-known dove within the ranks of the ECB rate-setting committee and therefore, his comments aren't too surprising. His comments, however, differ from the hawkish message communicated by all ECB members ahead of the January policy meeting in light of unacceptably high inflation.
Panetta added that, "we are seeing different conditions in financial markets than were feared just a few months ago". EU services PMI data breached into 'expansionary territory' in January, Germany reported that they would avoid a gas crisis and inflation appears to have turned the corner. Risks to the euro appear via potentially faster disinflation in the Euro area, leading to a dovish repricing of the euro while inflation proves stickier than anticipated in the US, having the opposite…