Markets Place Faith in Economy's Ability to Withstand Fed Tightening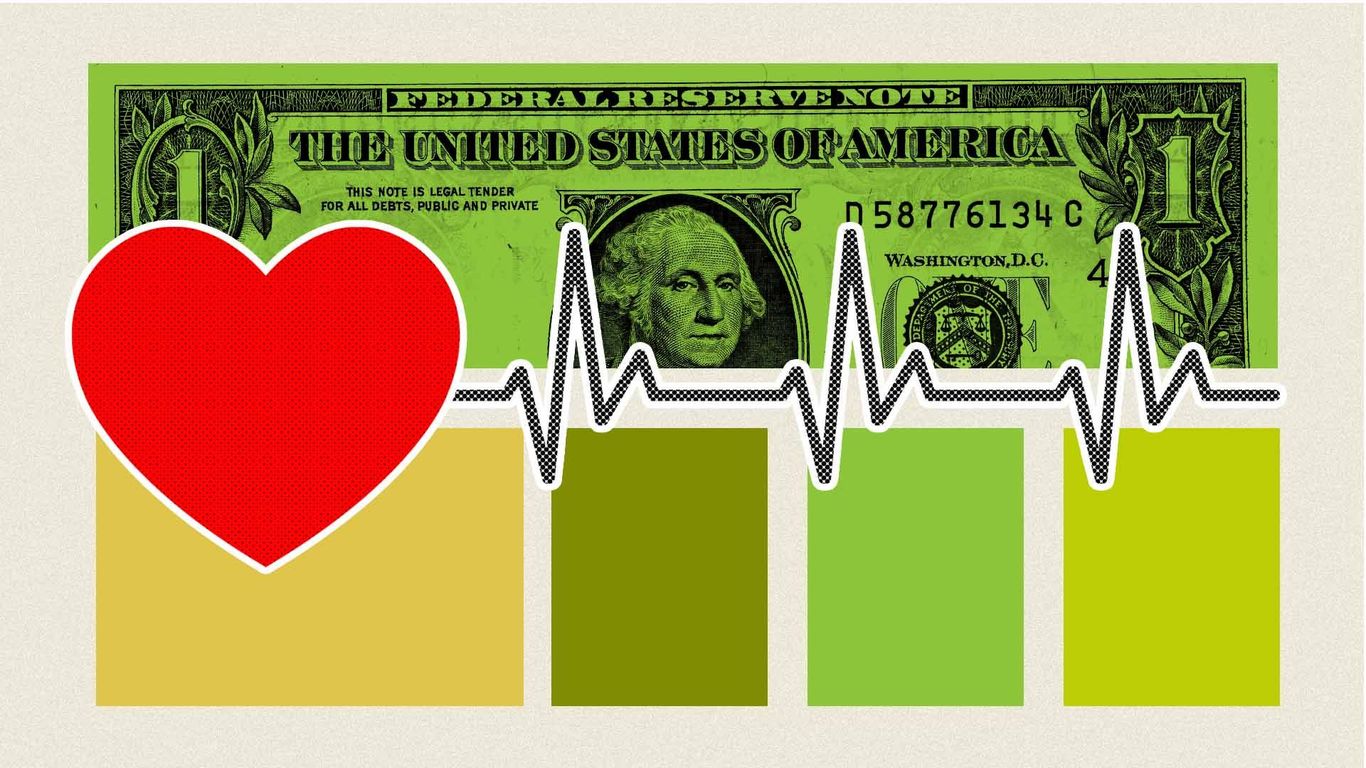 Quick Summary
The Federal Reserve is expected to raise rates to cool inflation, but economic activity and corporate earnings remain strong. Bond yields have risen this month, reflecting the possibility of further rate increases, and the market is no longer pricing in a rate cut this year. Two Fed officials have suggested a half-point increase at the policy meeting in February, but the committee only embraced a quarter-point. This comes after strong jobs and inflation reports.
Full Story – Markets bet the economy can withstand Fed tightening
Data: FactSet; Chart: Axios Visuals
The Federal Reserve will have to raise rates more to cool down inflation. But economic activity and corporate earnings are robust enough to hold up anyway.
The intrigue: Bond yields have moved up sharply this month, reflecting expectations the Fed will crank rates higher than previously thought. In that same time frame, prices for stocks and other risky assets have been roughly flat.
It's a contrast to last year, when there was a close relationship between the prospect of tighter money and a stock market selloff.
Why it matters: Markets are betting that the economy will remain resilient even in the face of further rate increases, while last year, there was more of a sense that tightening would necessarily trigger a recession.
Where it stands: The moves in the bond market this month have been swift, reflecting the possibility that the Fed will have to hike ever higher to cool the economy. The market, for instance, is no longer fully pricing in that the Fed will slash rates this year.
It comes on the heels of a blockbuster jobs report two weeks ago and too-hot-for-comfort reports on both consumer and producer prices and retail sales this week.Yesterday, two Fed officials — Cleveland Fed president Loretta Mester and the St. Louis Fed's Jim Bullard — suggested they may have preferred to raise rates half a percentage point at the policy meeting Feb. 1, not the quarter-point that the committee embraced.
By the numbers: Take a look at the yield…