The Fed's Policies Could Push the S&P 500 Into a Dangerous Zone (NYSEARCA:SPY)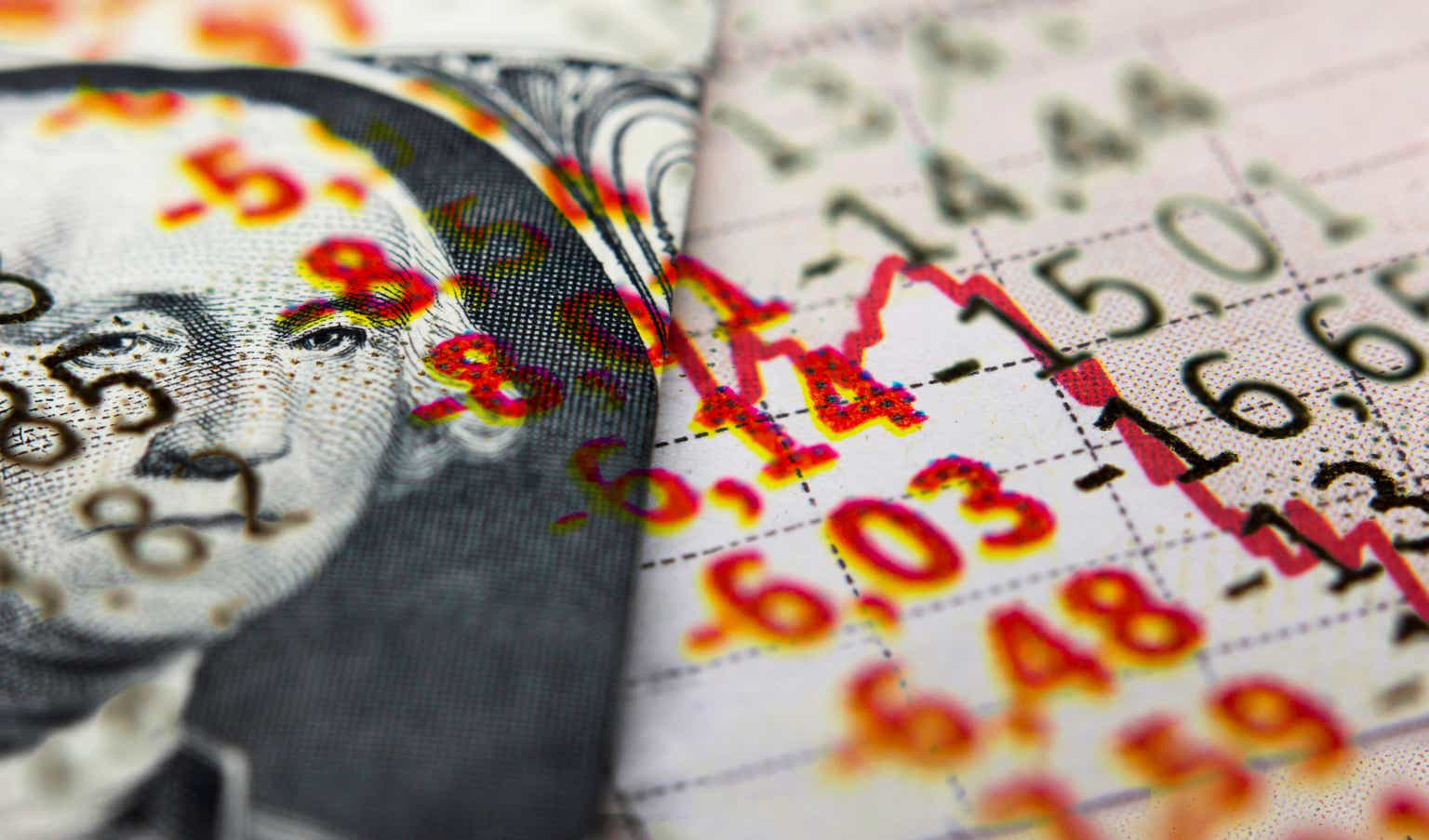 Quick Summary
The S&P 500 has had a great year, with 6% growth YTD. The Federal Reserve, however, is continuing to raise interest rates and maintain its hawkish stance. FOMC members have drawn comparisons to the 1970s inflationary environment and are advocating for a long battle against inflation. They are not considering a pivot, and some even prefer to overshoot. Richmond Fed Chairman Thomas Barkin referred to Paul Volcker's pursuit of the Fed as the right thing to do. All in all, FOMC members are still raising interest rates to restrictive levels and are not considering a pause.
Full Story – The Fed Is Likely Leading The S&P 500 Into A Crushing Zone (NYSEARCA:SPY)
The S&P 500 (NYSEARCA:SPY) has had an explosive year, rebounding and already up more than 6% YTD. This is in stark contrast to the Federal Reserve, which continues to raise interest rates and maintains its hawkish stance.
Fed fund futures are already assuming a Fed Funds rate of 5.50% in November 2023. It also means that the Fed is playing with fire or lighting it under what used to be "TINA" or "there is no alternative" now that the 6-month interest rate has broken through the 5% barrier.
Fed Talk
Last week, the calendar was full of FOMC members speaking out and giving subtle hints about the future of interest rates and where they believe inflation to be going. For example, one of the disturbing trends we noticed was that FOMC members constantly drew comparisons between the current inflationary environment and the 1970s.
Inflation is a pernicious problem. One of the lessons of the last two years is that everybody feels the effects of inflation. It's pretty much across the spectrum. So rich and poor, young and old, everybody notices. So if we can't get this problem under control soon, we risk a replay of the 1970s. (St. Louis President James Bullard)
He also said he would not rule out a 50bp rate hike at the March meeting and reportedly advocated that at the previous meeting. Bullard also said he would like to bring the Fed's policy rate to 5.375% and reaffirmed his position on the duration of this inflation:
My overall judgment is it will be a long battle against inflation, and we'll probably have to continue to show inflation-fighting resolve as we go through 2023.
Bullard is another member who has advocated the "front-loading" of monetary policy in the past. Worse, the FOMC member opposed monetary policy slowdowns, one of the main factors preventing the Fed from raising interest rates faster:
I have pushed back against the long and variable lags argument… because I think in the modern era the transmission of monetary policy is much faster than it would have been in the 50s, 60s, and 70s.
Loretta Mester, another hawkish FOMC member, also saw a "compelling case for another 50 basis point rate hike" earlier this month. But more importantly, about what steps to expect at subsequent meetings, she said in the question-and-answer session:
The Fed could accelerate the pace of rate increases again if economic conditions warrant. It's not always going to be, you know, 25(bp).
A pause certainly does not seem to be on FOMC member Mester's books just yet, for when asked when they would pause, she noted that Fed officials are still raising interest rates to levels that are restrictive enough. Finally, she also noted that inflation risks are still on the upside, and those upside risks argue for "overshooting."
Nothing right now is leading me to think that I need to be focused on that question at this point.
Other members, such as Member Bowman and Member Barkin, affirm that it will be a long battle against inflation. Richmond Fed Chairman Thomas Barkin also raises the message not to make the mistakes made in the 1970s.
I think there's a very good case for leaving rates higher for a longer period of time to allow the tightening to hit. I do think the lesson of the 70s was very clear, which is don't give up too early.
Remarkably, Barkin also referred on Bloomberg to that period that "their predecessors did the right thing," by which he probably meant Paul Volcker and called it a pursuit of him and the Fed.
To sum up all the Fed talk: FOMC members don't even think or consider a pivot; some would even prefer to overshoot…